Call for Presentations for SHRM Events
Call for Presentations for SHRM Events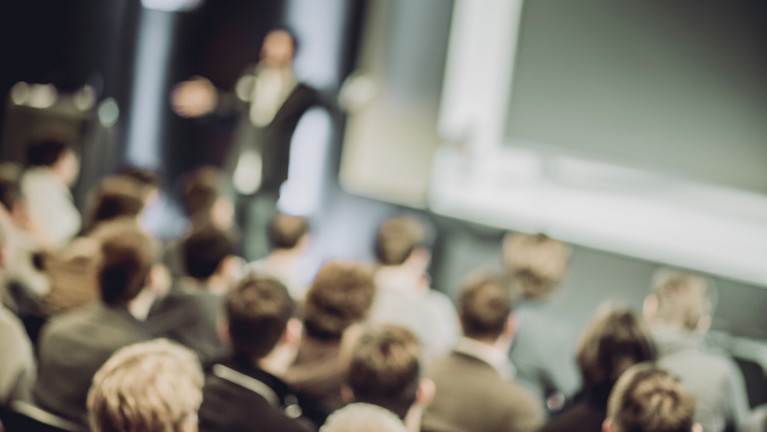 SHRM events feature the most preeminent lineup of HR leaders, innovators and experts from a cross-section of industries. We strongly encourage interested speakers to familiarize yourself with the requirements and to submit proposals in advance of the deadline to avoid any technical issues. Proposals must be finalized before 5:00 pm ET on the deadline date.
We understand COVID-19 continues to create some uncertainty regarding travel and in-person events. We will only be hosting in-person gatherings if and when safe to do so.
Please continue to check back for updates. Due to the sheer volume of speaker applications, we cannot schedule briefing calls or respond to individual inquiries.
Please refer to the below chart for details on which events are currently accepting proposals and important deadlines.
Event Name
Month Held
When CFP Opens for 2021 Events
When CFP Opens for 2022 Events
Accept/Non-Accept Decisions Sent By
Talent Conference & Expo
August 2021
TBD 2022
CLOSED
TBD
February 28
Annual Conference & Expo
September 2021
June 2022
CLOSED
TBD
May 31
INCLUSION
October 2021
TBD 2022
CLOSED

TBD
September 1
Speaking opportunities are also available at SHRM State and Affiliate Conferences. Please direct questions and inquiries regarding those to the contact listed for the specific SHRM State or Affiliate Conference. These events are not managed by SHRM National.

Important information regarding proposal submissions:
When developing educational sessions at SHRM events, our primary goal is to address the most pressing, current and emerging HR management issues. We aim to help HR professionals excel in their careers. In addition to featuring the profession's current and emerging trends, topics are also mapped to The SHRM Body of Competency and Knowledge (SHRM BoCK), which outlines the behavioral competencies and HR knowledge needed for effective job performance.
Please click on the conference name for details regarding suggested topics.
Talent Conference & Expo
Annual Conference & Expo
INCLUSION

Please click on the below links for additional details regarding speaking at SHRM Events
Speaker benefits provided by SHRM
Speaker expectations and honoraria